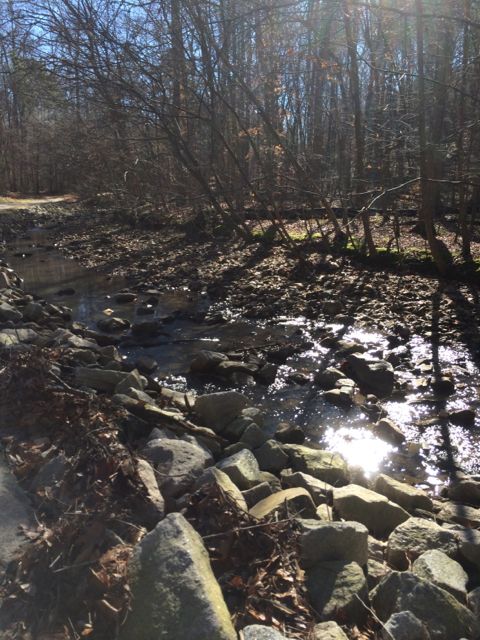 This past winter has been one of the longest I've seen since moving to Raleigh over 11 years ago so when the temps hovered above 45 degrees in January we headed to North Cary Park with a friend and her girls for a short run and playground time.  North Cary Park is located at 1100 Norwell Blvd in Cary off of Cary Pkwy.  It's a very large park situated along the northern end of Black Creek Greenway.  Before having kids we used to bike through Umstead Park on the Reedy Creek Trail and connect to Black Creek Greenway at Lake Crabtree.  This was a fun way to extend our mileage and explore the Town of Cary greenway system.
But, back to our recent trip.  After arriving at North Cary Park we winded through the park's slightly confusing trails and eventually met up with Black Creek Greenway where we headed south.  The trail itself is a paved 7.1 total miles and winds between various neighborhoods and the creek.  We passed several bikers and runners along the way so we felt very safe.  We ran until the 2.25 mile mark of the greenway and then headed back.  The creek will make for some fun water playtime in the warm summer months.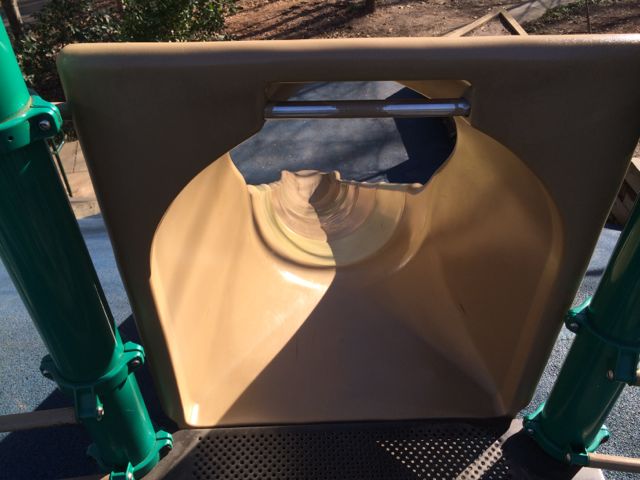 After running, we had some sweet, patient toddlers who needed to get exercise on the playground.  This playground area has a large sandbox area, several slides built into the small hills, a rock climbing area, tot swings, regular swings, a jungle gym for ages 5-12, and a small rubberized area great for the crawlers and early walkers.  With the dense landscaping and so many park features that are spread out, it made it harder for us to keep track of the toddlers while also tending to the babies.  After lots of toddler wrangling we were able to enjoy some time in the sandbox area, which has several benches along the perimeter.  Claire even enjoyed her first tot swing and Ashley was able to practice her potty training at the nearby restrooms, complete with a toddler-height sink.
Other than the playground and greenway, this park also has a large pavilion with a dozen tables overlooking 4 sand volleyball courts named after Julie Robison, 2 basketball courts, and a soccer field.  Benches and picnic tables are scattered throughout the playground area and before heading down to the greenway.  With so many friends with kiddos who train for running races, this is a great place to run solo or with kids combined with a playground visit!
More resources:
Thumbs up: variety of park features, safety of greenway, rubberized option for infants/early walkers, running/playground combo for those with strollers and kids
Thumbs down: confusing signage leading down to greenway trails, playground features being so spread out making it harder to keep an eye on independent toddlers