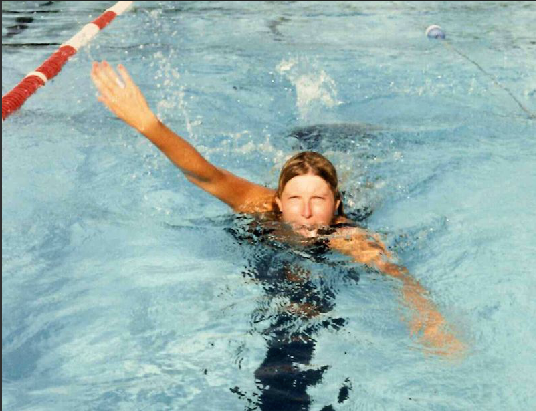 Times have been rather difficult in our household for the past few weeks.  My mom unexpectedly passed away at the end of March so my world has been flipped upside down and writing has been pushed to the back burner.  As I set out to get back into writing park reviews, I'm reminded that I started this blog because of my mom.  She's the one who created lasting memories for me at our local parks growing up.  She's the one who enrolled me in summer camp.  She's the one who taught me (and the rest of Stafford County youth) how to swim.  She's the one who helped me get my first job at Curtis Park Pool.  She's the reason I want to create lasting park memories for my kids, nieces, and friends' kids.  So please bear with me as I get back into writing…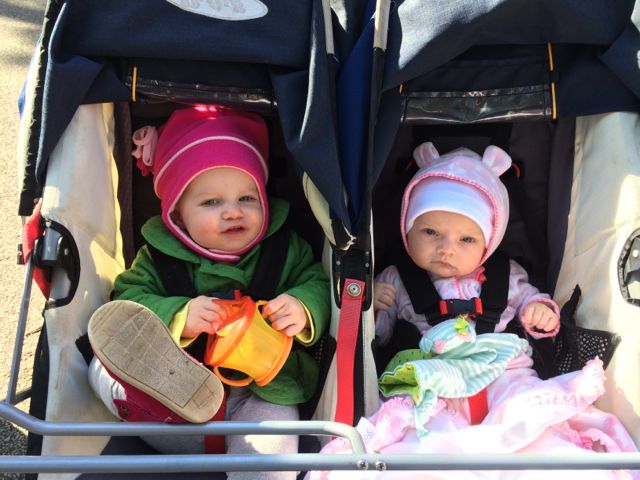 A few months ago my sister and her family were in town so we set out for another run on another (new to us) section of Crabtree Creek Trail.  To ease the double stroller intensity we put Claire and baby Ava in the same stroller and let Ashley ride solo.  We started at North Hills Park with the goal of running to the far western edge of Crabtree Creek Trail.  As mentioned in previous posts, the greenway trail at North Hills Park starts out extremely steep so use caution.  At the end of the steep hill we turned right, kept straight across the small footbridge, and then made a left to stay on Crabtree Creek Trail (turn right to proceed to Shelley Lake).  We shortly passed mile marker 12.5 before passing the access to North Hills Dr.  After crossing another bridge and running under Glenwood Ave we found ourselves behind Crabtree Valley Mall.  The greenway is mostly flat and residential in these sections and the foot and car traffic was very steady for a Saturday morning.
We passed mile parker 13.5 behind the mall and then ran under Edwards Mill Rd, which is when the foot traffic decreased and the residential landscape changed to empty commercial lots for a short while.  We even came across an abandoned wood and steel suspension bridge to nowhere. Glad to have running buddies with me, the landscape turned more inviting and more commercial on the Glenwood Ave side of the greenway and more residential to the left of the greenway.  We meandered along, taking in the wooded scenery and trying to find turtles in the creek before turning around just past the 14.5 mile marker at the western edge of the greenway by Lindsay Dr.
Despite the sunny pictures below it was a chilly day so everyone was bundled and made few noises throughout the long 5.5 mile trip.  After some playground time at North Hills Park we grabbed some Snoopy's take-out and then headed to Raleigh Brewing Company for some much deserved beverages!  It made for the perfect combination of outdoor exercise, family fun and local beers!
Thumbs up: flat trail, views of the creek, several parking options along trail
Thumbs down: abandoned commercial lots past Edwards Mill Rd