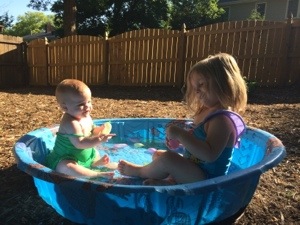 So apparently it's common in the blogging world to celebrate the yearly date of your first blog post aka your "blogiversary." I'm sorry I don't have any freebies to give away but I wanted to say thanks to everyone who has read, commented and supported me with this blog over the past three years. I had no idea what a resource it would become and am tickled whenever I meet someone new and discover they've visited the blog for outing ideas! I've loved exploring the Greater Raleigh Parks & beyond over the past three years and am continuously amazed by the facilities and activities we discover.
But now that preschool is over for the school year it's time to set some goals for new (and old) places to visit and things to do this summer! In no particular order, here's my kiddo-friendly summertime bucket list: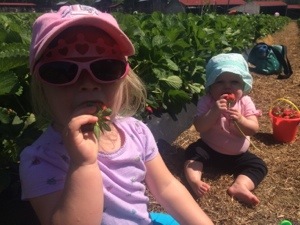 Visit the library
Play with water balloons
Visit the Eno River State Park
Camp in the backyard
Attend an outdoor concert
Visit Fearrington
Paddle board at Lake Wheeler
Take Ashley fishing
Play with the slip n slide
Let the kiddos enjoy the water fountains at NC Museum of Art after a Stroller Strides class
Go blueberry picking
Discover three new parks (and be current on blog posts)
Catch lightning bugs
Explore the Prairie Ridge Ecostation again
Survive solo trips to the pool with both kids
Take Ashley to the movies
Attend a Durham Bulls game
Discover a new (to us) brewery
Make s'mores
Fly a kite
Watch the Sandlot movie
Visit Waverly Place splash area in Cary
Walk for ice cream at the new Quail Corners Creamery in our 'hood
Grill homemade pizza
Visit the farmers' market
Go to the beach
Visit the Asheboro zoo
Play putt putt
Enjoy a bushel of crabs
Take a boat ride
Stomp in rain puddles
Watch the clouds overhead
(With trepidation) I'm looking forward to my first full summer home with both girls. This might seem like a busy list, but I've got some energetic girls who will keep me on my toes! I know the next three months will fly by but we'll have great memories and photos to cherish so #bringonsummer!