Posts Tagged 'White Deer Park'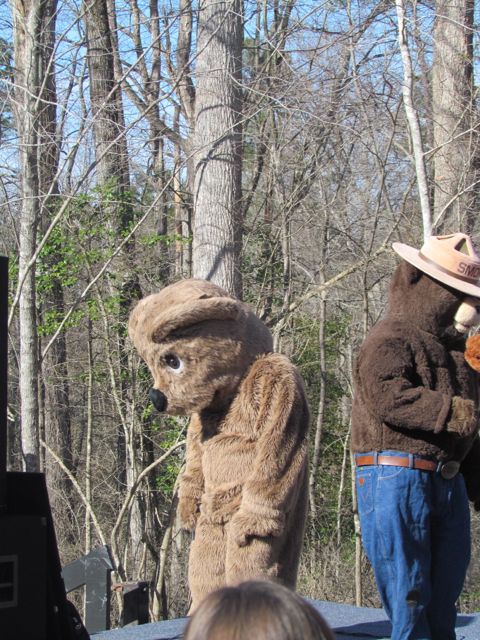 A few months ago we ventured south to Garner, NC to take in our first Groundhog Day celebration!  And, what a unique celebration it was!  I don't think I'd ever seen so many different and unusual things to do at one town park at the same time.  We did everything from visit with rescued birds, pet reptiles and amphibians, play on the natural playground, watch local mascots compete in a dance competition, and cheer on the release of rehabilitated hawks.  Due to a hungry and restless child and husband we left before Mortimer the Groundhog made his prediction about the spring weather.  Based on the actual weather from the past several weeks, we all know the winter weather stuck around far too long this year!
White Deer Park is located at 2400 Aversboro Rd in Garner.  This park features a nature center, playground, pavilions, large open field, and paved walking trails.  Visit the Town of Garner website for more information about this park.
Thumbs up: unique community event, variety of animals on display, family-friendly event, natural playground area, dancing mascots (best part)
Thumbs down: lack of food/drink vendors
Here are some pictures from our adventures that morning at White Deer Park: