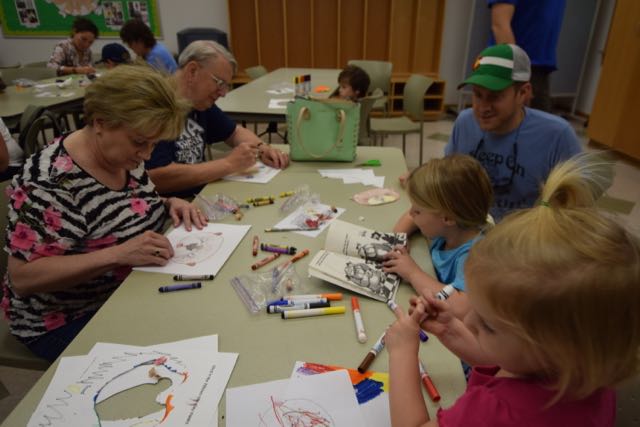 Over Memorial Day weekend, my in-laws visited from Maryland. Wanting to find something new to explore that is appropriate for both older and younger people, I researched the upcoming Wake County Parks & Recreation events. I found a fun event at Historic Yates Mill County Park called "Messing About with Boats" that featured a reading from The Wind in the Willows and boat-making craft. The event was super affordable at $2/person, only 1.5 hours long and for ages 6+. I formally registered everyone except Claire (who's only 3) knowing that she would enjoy the story and "help" the adults with their crafts. The entire program exceeded my expectations!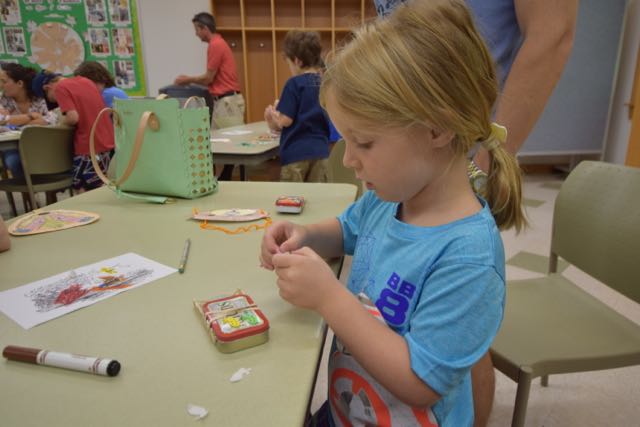 The instructor started the class with a coloring activity as the participants arrived. We colored paper animal masks of characters Badger, Toad and Otter from the book. Then, we constructed our masks with either popsicle sticks or string. After the coloring activity, the instructor presented material about the mill's history and different types of energy. She catered the presentation to all age groups and made it especially interactive for the young ones. Next, the instructor walked us through creating a boat from an Altoid box and powered by stored-up rubber band energy. She related the craft to the energy lesson and also read from The Wind in the Willows story.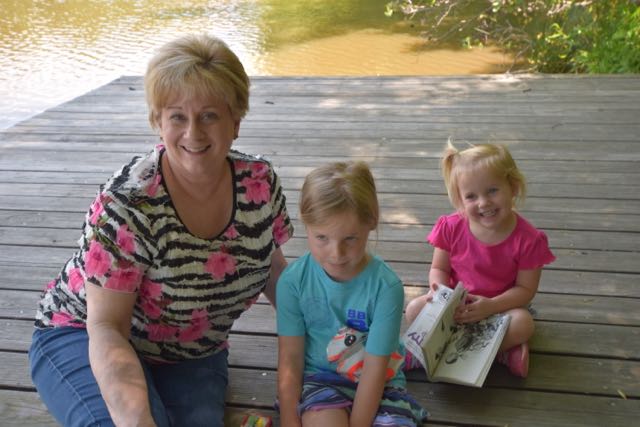 After everyone finished making their boats, we headed outside to the docks to launch our boats. Sure enough, our wound-up rubber bands caused the plastic paddles to propel the boats a few feet into the water. The instructor came prepared with a net to scoop up the boats so the kids could try again. The entire program was a perfect combination of creating, science, and hands-on experimenting for this age group.
After the program finished, our family enjoyed a picnic lunch near the water. Ashley found a quiet spot on the dock to read while Claire continued to perfect her boat launch. Then, we walked a short ways to the old mill and snapped pictures of the dam. Finally, we headed back towards the main building and crossed the bridge over the pond admiring how many turtles we could spot.
While we've been to Historic Yates Mill County Park several times in the past, I'd never registered for one of their programs. The morning's activities were perfect for our mix of little ones and grandparents. Each Wake County Park features a monthly newsletter that you can subscribe to for staying in the loop about upcoming programs. I look forward to finding another great event to attend soon!
Thumbs up: age-appropriate programs, instructor's knowledge and enthusiasm of subject material,
Thumbs down: nothing to report