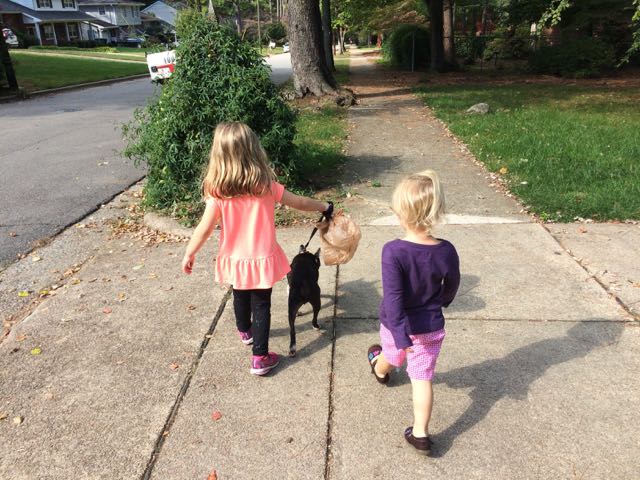 Losing a furry friend never gets easier, especially when he becomes a part of your kids' memories. A week ago Ripken suffered from uncontrollable seizures and we said goodbye to our sweet friend. Unlike our first Boston, Jerry, who also suffered from seizures, Ripken's seizures started intensely and suddenly on Friday night, so we had little time to prepare for saying goodbye. The ER vet at Quail Corners was so compassionate and I felt so taken care of as he shared personal stories about his Boston Terrier who also recently passed away from seizures. The similarity in our stories was very scary.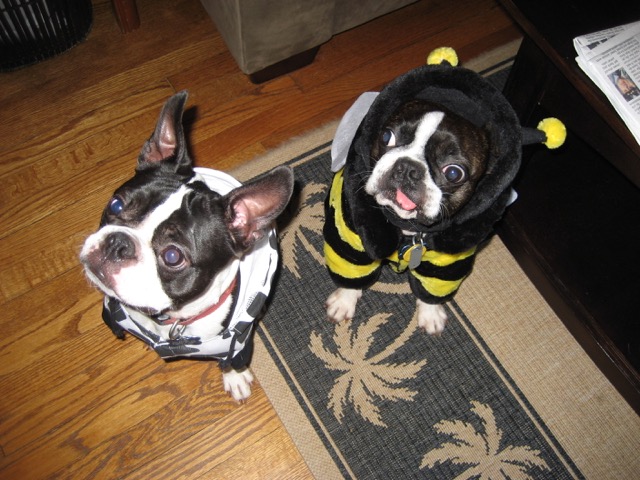 Ripken was special to say the least – his tongue always hung out of his mouth, he was wall-eyed, had one prosthetic eye with forthcoming cataract surgery in the other, and had disproportionally large private parts. And, to say Ripken wasn't full of behavioral issues is just straight up lying. All who met Ripken over the years know his crazy – if he never peed on your blankets, humped your dog, chewed up your grill cover, projectile vomited in your backyard, or dined on your cat's poop, then you didn't really experience Ripken. But, what Ripken gave us in craziness he made up for in sweetness and love. He relished snuggling and head scratches, tolerated the girls as they nearly pulled his legs out of socket during hand shakes, loved walking in the neighborhood, and worked hard years ago to pass his Canine Good Citizen test (really, that happened). As we looked through old Ripken pictures this week, we're reminded of all the fun and silly times we had with him. Thank you to all our friends and family who let him into your lives and romp with your pups.
Just this side of heaven is a place called Rainbow Bridge.
When an animal dies that has been especially close to someone here, that pet goes to Rainbow Bridge. There are meadows and hills for all of our special friends so they can run and play together. There is plenty of food, water and sunshine, and our friends are warm and comfortable.
All the animals who had been ill and old are restored to health and vigor. Those who were hurt or maimed are made whole and strong again, just as we remember them in our dreams of days and times gone by. The animals are happy and content, except for one small thing; they each miss someone very special to them, who had to be left behind.
They all run and play together, but the day comes when one suddenly stops and looks into the distance. His bright eyes are intent. His eager body quivers. Suddenly he begins to run from the group, flying over the green grass, his legs carrying him faster and faster.
You have been spotted, and when you and your special friend finally meet, you cling together in joyous reunion, never to be parted again. The happy kisses rain upon your face; your hands again caress the beloved head, and you look once more into the trusting eyes of your pet, so long gone from your life but never absent from your heart.
Then you cross Rainbow Bridge together….
– Author unknown