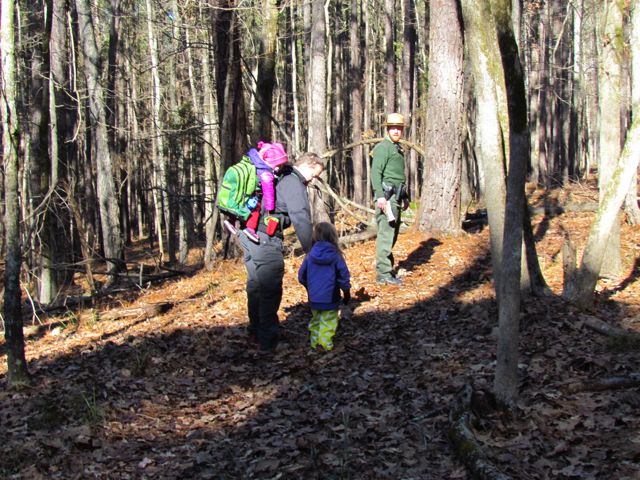 Lace up your hiking boots and head outside on New Year's Day for an organized hike in a local park. Every state park in NC (city parks are catching on, too) organizes 2017 First Day Hikes to encourage fitness and reconnecting with nature in the new year. Last year we visited Murrells Inlet, SC for the first time, but this year we're staying close to home and hope to discover something new (weather forecast at publication: a little chilly and dry)!
List of organized First Day Hikes at parks and greenways within an hour of Raleigh:
If the above times or distances don't work with your schedule, visit a park and explore on your own. Check out my list of previously reviewed trails in the area.