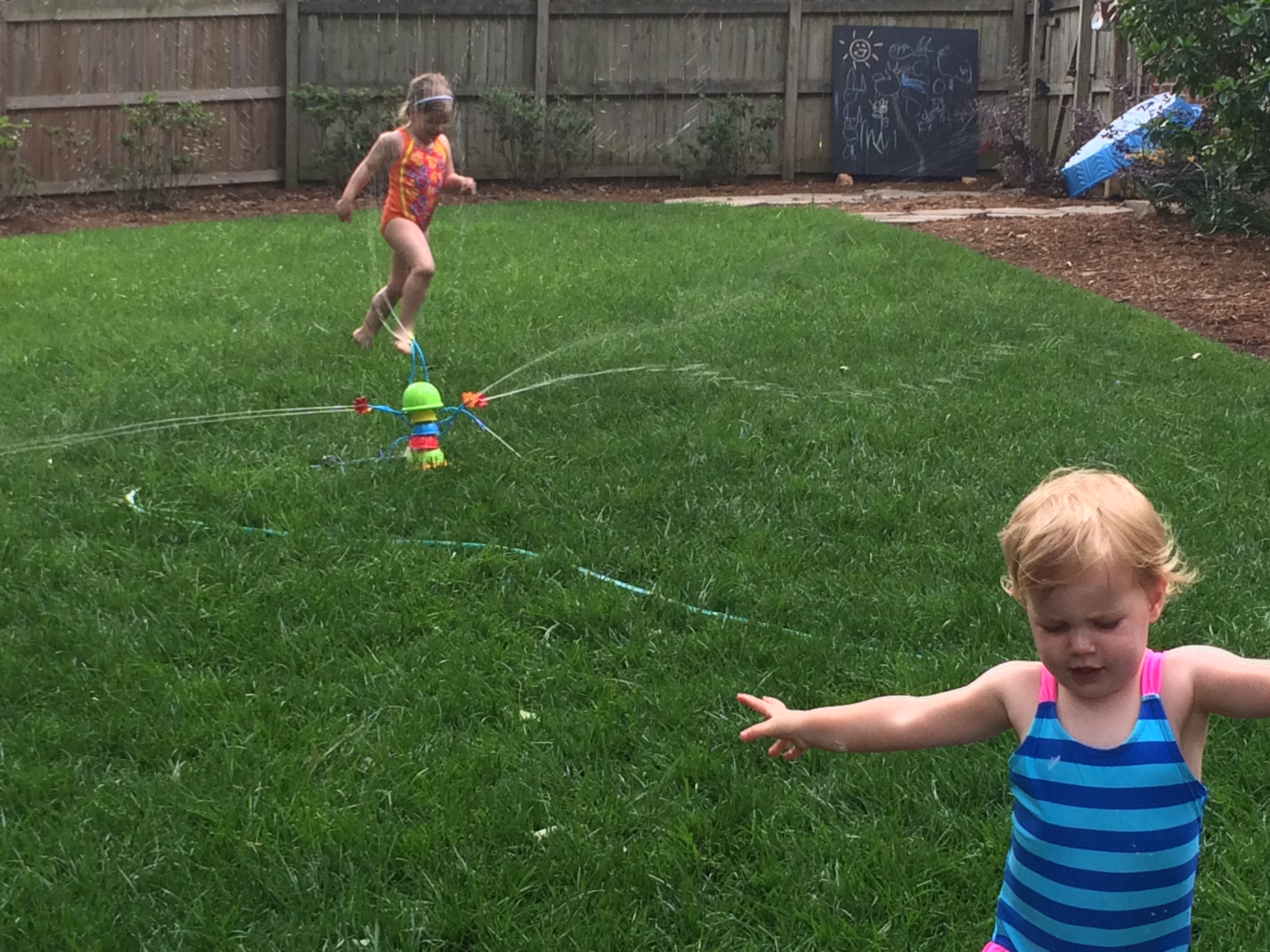 Our neighborhood pool opened, another year of preschool finished up (including Claire's first year and Ashley's final year) and we had kindergarten orientation this week! Phew…it's been a busy week, but that also means it's time to switch gears and think summer activities!  While we were able to cross a lot off our bucket list goals from last summer, we have some of the same goals and some lofty new goals this summer.  With help from little ones, here's my mostly kiddo-friendly summer bucket list for 2016.
Visit the library
Build a backyard water wall (Bill will looooove this)
Visit a recreational lake
Visit a farm
Enjoy a bushel of crabs
Visit the rivah
Go to the beach
Use my smoker
Make pizza with ingredients from our pizza garden
Explore a new brewery
Visit the Durham farmer's market
Take a boat ride
Visit CA
Go to Frankie's Fun Park
Make ice cream sandwich brownies
Wash the car
Have a water balloon fight
Watch an outdoor movie
Go backyard camping
Stay in our pjs at least until noon
Go to Blacksburg
Read books in the backyard
Play with the sprinkler in the backyard
Have a backyard breakfast picnic
Paint on the easel outside
Make garden tiles
Catch lightning bugs
Next fall brings a new chapter in our lives with all-day kindergarten, so I'm looking forward to making great summer memories and having photos to cherish, so #bringonsummer!