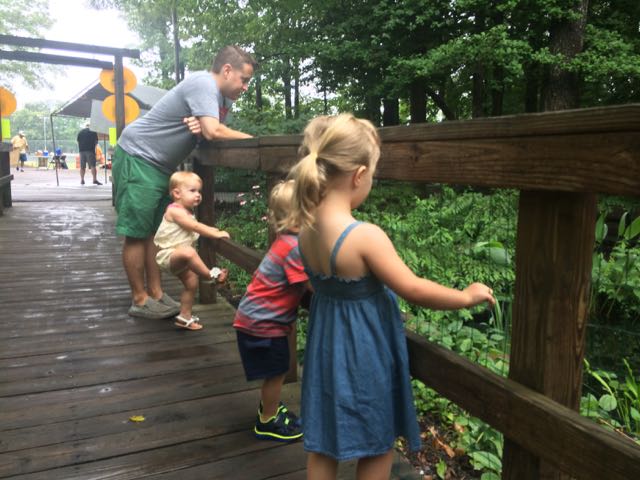 If you live around the Richmond, VA area you have to check out Rockwood Park in Chesterfield County.  While visiting Tech buddies in Richmond at the end of June we set out for Rockwood Park Nature Center's annual Honeybee Festival and everyone (kids and adults) fell in love with this park!
Rockwood Park is located at 3401 Courthouse Road in Chesterfield County near the intersection of Hull Street Rd.  While the festival vendors were setting up outside, we stepped inside the park's nature center and got to see a whole lot of slithering, crawling, squirming and buzzing animals.  The kids got to see several types of snakes (including a copperhead and corn snake), turtles (including a gigantic snapping turtle), bull frogs, a large iguana, and a live bee exhibit.  All of the permanent exhibits were at levels great for little ones to see all the action.  With the Honeybee Festival going on outside there was a very knowledgeable and friendly bee expert who described bee keeping to us and pointed out the queen bee in the hive exhibit.  This center also has a great reading nook with nature books and kid-size table with coloring activities.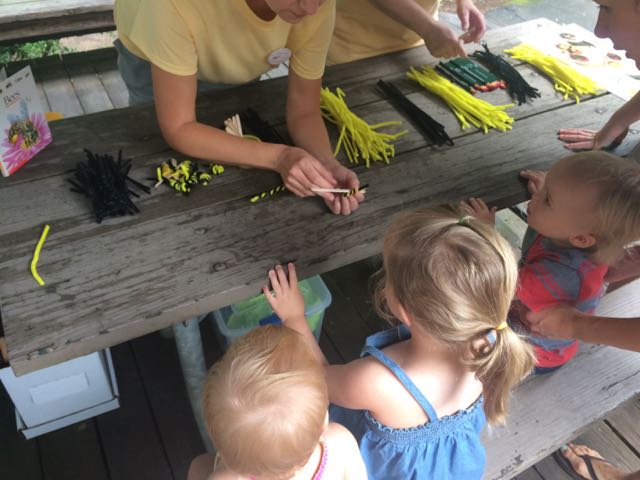 After spending at least 30 minutes in the center, we headed outside to enjoy the bee festival activities.  The friendly staff helped the kids make pipe cleaner bee crafts and plant flowers.  Then they enjoyed listening to bee themed stories and having bees painted on their hands.  After exhausting the storyteller's books we headed out across the field to explore the playground area.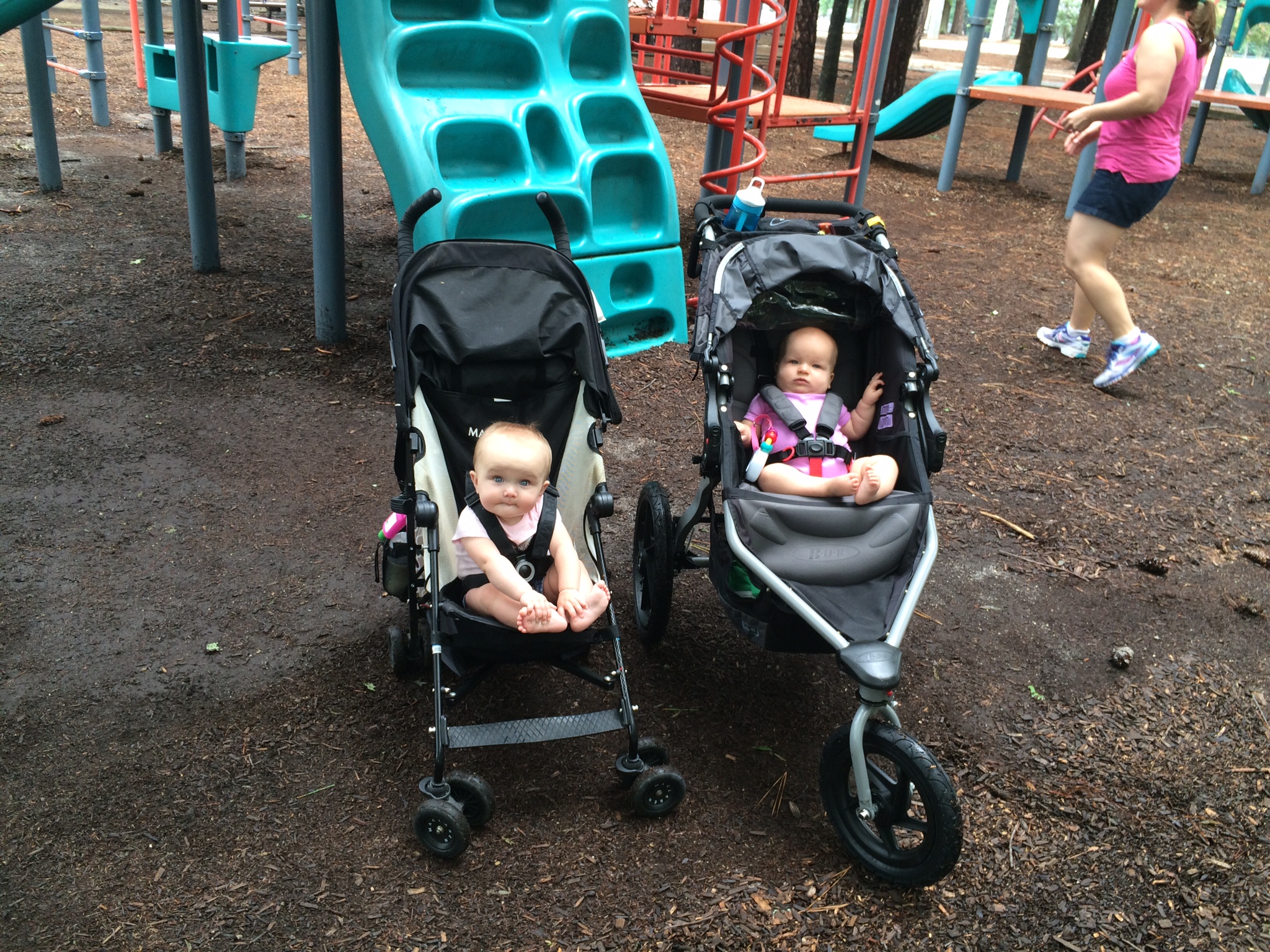 The playground area is made for kids mostly 5 years and up, but that didn't stop these almost 2-year olds and 4-year old from playing.   The playground has a small slide for younger kids that is connected to higher play areas by monkey bars.  There are several more climbing areas connected by ladders with access to twisty and straight slides.  With the recent rains the kids happily discovered the large mud puddle at the bottom of the twisty slide.  Tot swings and regular swings are nearby and several benches and picnic tables are also located in the playground area.  The entire area is mostly shaded by tall, mature trees and there are several more amenities (such as a dog park, pickleball courts, baseball fields, tennis courts, basketball courts, pavilions) adjacent to the playground.  As someone who has spent a lot of time visiting family and friends in Chesterfield, I am excited to explore more parks in this area.
For a complete list of the amenities at Rockwood Park, see the County of Chesterfield website.
Thumbs up: live animals at nature center, friendly staff, variety of activities for young kids, shady playground area
Thumbs down: poor drainage near playground