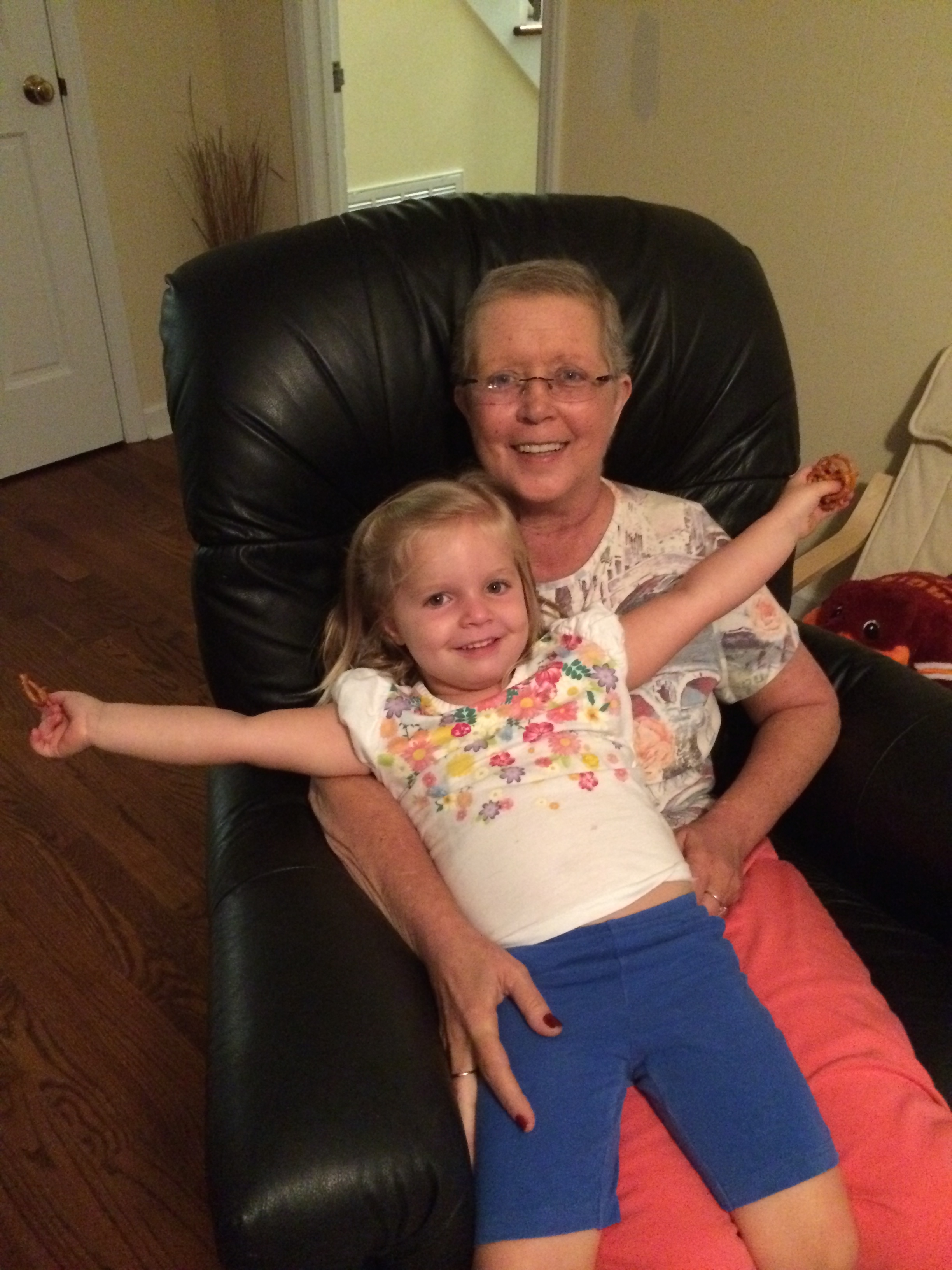 Today would've been my Aunt Pam's 59th birthday.  For as far back as I can remember, she lived in a large ranch house off a very long gravel road in Carbondale, KS, but she grew up 30 minutes from there in Harveyville, KS.  Pam was my dad's younger sister and I miss her a lot these days. Despite living far away in Kansas, she made great efforts to see us each year; whether she travelled to VA or NC for graduations, crab feasts, weddings, or "just because" trips we all loved catching up to hear what she was canning, how her retirement from Blue Cross was treating her or how her sweet pups (and husband) were doing.
When my sister and I went out for her funeral last November we explored the Harveyville, KS area after her services.  We walked around the few streets where we passed all the typical shops that make up a small town (Harveyville 2010 census population = 236): a small library, law office, bank, convenience store/restaurant & bar, the local Oddfellows & Rebekahs lodge, a few closed shops, seed barns, a church and several homes.  It was a gorgeous, but windy fall day so after a quick 11am Budweiser toast at the local bar (Pam would've been proud) where all the talk was about Pam's funeral, my sister and I headed out in our rental car to see what else we could find.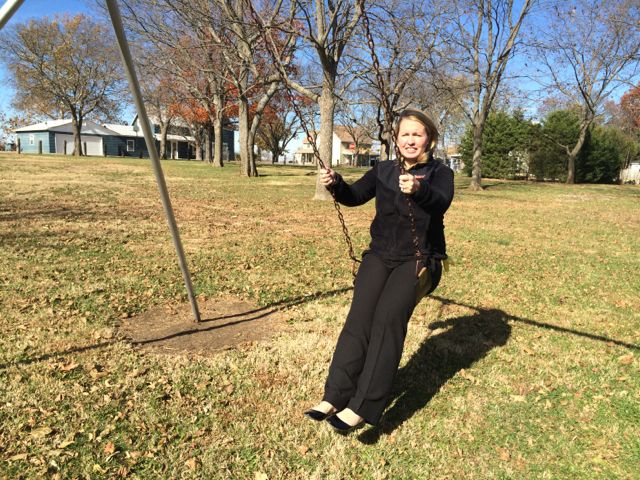 Despite Harveyville's decrease in population over the years (my dad recalls a total population around 300 when he graduated high school in 1971), it was very comforting to explore a small town, especially one where my dad and aunt grew up in.  Harveyville is all of 0.13 square miles, so it was hard to get lost.  We drove to my dad and aunt's childhood home, which is now home to the pastor who delivered my aunt's funeral service.  It's a lovely two-story home with an enclosed front porch.  My dad recalled the strangeness of having to visit the pastor at his home to discuss my aunt's services, but I'm sure being in his childhood home again helped with the healing of losing his sister.  While driving around Harveyville, I started to imagine a simpler life with simpler expectations, regular community/family gatherings, finishing high school with your same preschool friends, and working as a teenager in one of the local shops or farms.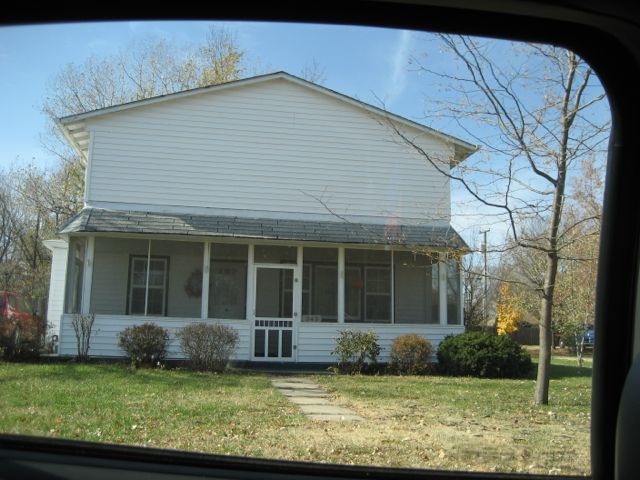 After seeing their childhood home, we passed the new church that was rebuilt after being flattened during the 2012 tornado before coming to Samuel Harris Park and my dad's old high school, Harveyville High School.  Samuel Harris Park was donated in 1920 by the Harris family who were long-time residents of Harveyville.  From the little research I've done and found online, Samuel Harris had a large family of nine children and lived from 1858-1944.  Samuel Harris Park has all the necessities of a small town park – swing sets, restrooms, horseshoe pits, a large pavilion with picnic tables, and lots of green grass and trees.  I like to imagine great community and family gatherings happen on a regular basis at this park.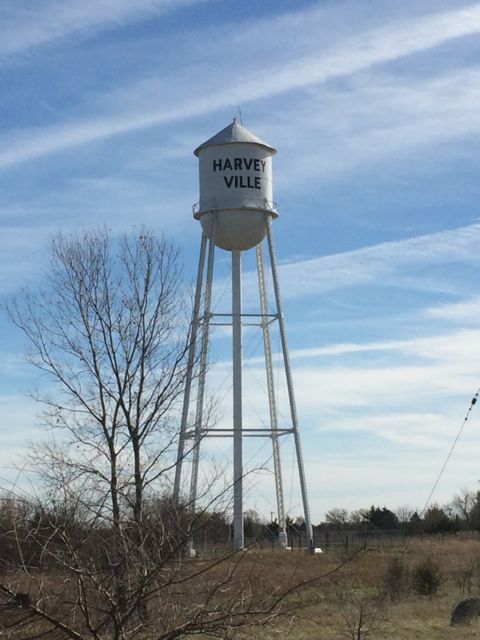 Just across from the park is Harveyville Grade School and Harveyville High School, where my dad was part of the last graduating class in 1971.  It's a beautiful brick building full of windows on the front with a large bell out front and a water tower in the grasslands behind the building.  At a closer glimpse, I noticed dogs barking behind a fenced-in area attached to the high school.  Being the curious type, I walked up the steps of the school and noticed the lobby was full of sewing materials and I heard voices coming from inside.  I knocked on the front doors of the school and a sweet woman about my age greeted me at the door to tell me they were preparing for a weekend-long felting retreat.  She gave me free reign to explore the school as she was super busy.  Old classrooms were turned into shared guest rooms, bathrooms were updated to include showers, and the gorgeous gym contained all the tables, chairs and supplies needed for a felting retreat.  The Harveyville Schools are now home to the Harveyville Project, which offers a variety of workshops and community projects with lodging and meal options: felting school, cheese school, beer school, private crafting parties and more!  It was so neat to learn that people come from all over the country to attend these artsy workshops in tiny little Harveyville.
I am thankful for my new Harveyville memories and I'm thankful that while Pam isn't around for me to call on her birthday I can celebrate and remember her through my niece, Ava, who also shares a birthday with Pam.  Happy 59th Birthday Pam and Happy 1st Birthday Ava!
Thumbs up: community areas, open picnic spots with mature trees, Harveyville Project offering art workshops
Thumbs down: nothing to report
Photos from my Fall 2014 visit to Harveyville
Photos from my Fall 2006 visit to Harveyville