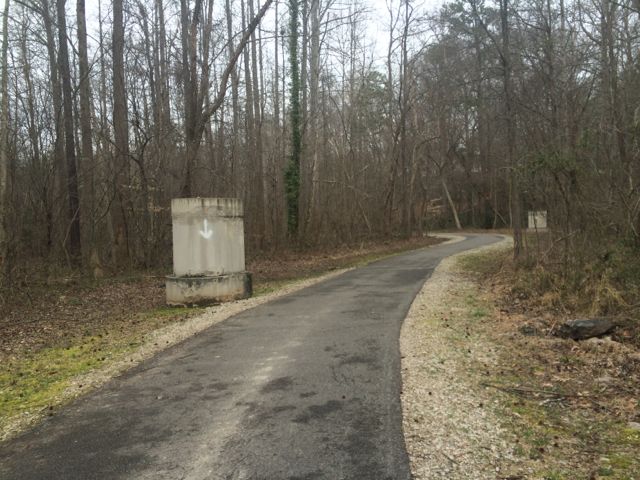 Sunday mornings this past spring were also dedicated to exploring new sections (to us) of the greenway.  While we didn't plan it this way, maybe we felt the need to run off our food and beer overindulgences from Saturdays?  Regardless, we loved getting out for fresh air and exercise with our recent run along Ironwood Trail.
Starting at North Hills Park we set off towards Shelley Lake via Ironwood Trail.  After slowly walking down the steep hill, we followed signs towards Shelley Lake and turned right onto Crabtree Creek Trail.  A very short run later we turned right again towards towards Shelley Lake where Mine Creek and Crabtree Creek intersect.  The greenway parallels Mine Creek, offering close-up views of the rushing water.  We soon crossed over North Hills Drive and ran behind Northbrook Country Club, which sits at ground level with the greenway.  Having been to that pool before, it was neat to see a different perspective of that area.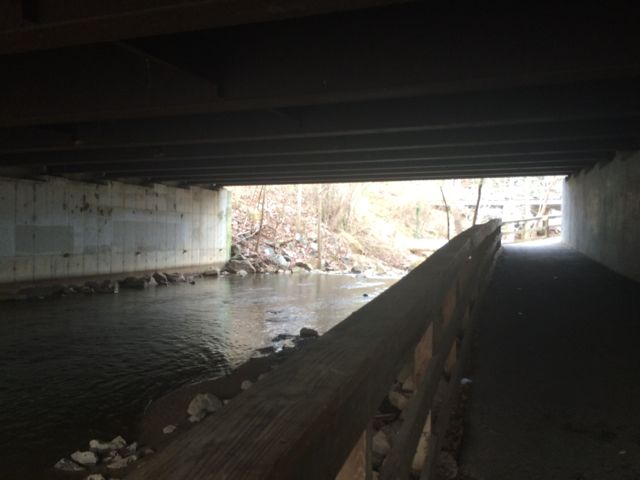 As we continued on our run, the greenway trail got narrower and bumpier; this seems to be a much older section of the greenway that has seen the effects of tree roots under the path.  Passing by the plentiful sewer/drain pipes along the way reminded me of being in a Mario Bros video game.  We crossed over a wooden bridge at one point before running under Millbrook Rd and arriving at the bottom of Shelley Lake.  It was a nicely shaded 2 mile run to Shelley Lake (4 mile out and back total for us) with lots of foot traffic along the route.  Being a north/south greenway connection to Shelley Lake (and the trails surrounding the lake) it allows for those runners or bikers needing a longer run to increase their mileage.  While the signage along the trail indicates we were running on Ironwood Trail, the online COR maps label this same trail as Mine Creek Trail, so that was a bit confusing.
More Resources:
Thumbs up: views of creek, shaded trail, being the north/south connection from North Hills Park to Shelley Lake and beyond
Thumbs down: narrowing path, signage discrepancies between trail/online maps