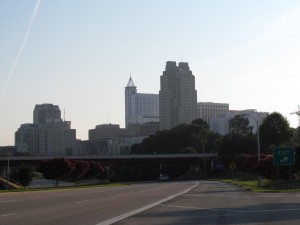 A few weeks ago, I woke up before sunrise and headed downtown with just a coffee and my camera in hand.  I have a lot of photos of parks and greenways throughout the city, but not many personal photos of downtown Raleigh.  It was a muggy Sunday morning, so downtown Raleigh had a faint Bourbon Street-like smell with evidence of a super fun Saturday night.  I've always had a lot of respect for real photographers, but after this personal quest to capture photos to print for our house I have so much more appreciation for the pros who can really nail down the fine details of light, exposure, camera angle, etc.  It was fun, but exhausting hopping around downtown from Boylan Bridge, near the Shimmer Wall, on McDowell St looking North into downtown Raleigh, and on Fayetteville St.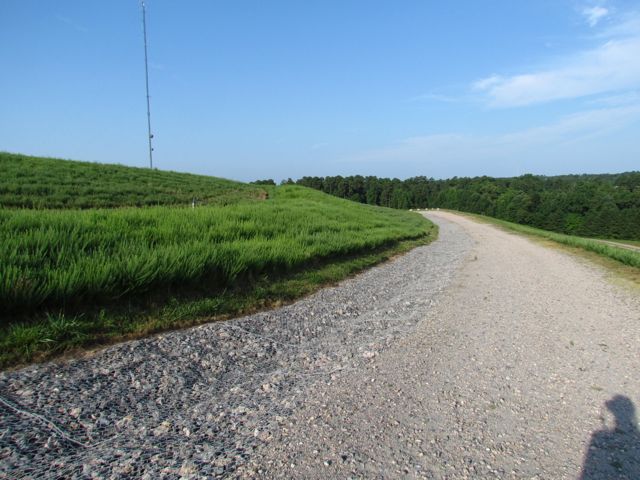 After about an hour of exploring and taking photos of downtown Raleigh, I headed back to North Raleigh to capture photos from one of the highest places of elevation in Raleigh – Top of the Hill trail in North Wake Landfill District Park.  I've visited this park before, mostly for the kids to play on the playground, so it was nice to explore a park solo.  After entering the park, which is under construction, I parked in the small parking lot and made a short .1 mile walk up the gravel trail.  The 360-degree views from the top are amazing!  Despite a muggy morning, I could still see several downtown Raleigh buildings (thanks to the bright red Redhat sign), neighborhoods and water towers in the distance, and trees for miles!  It was so comforting to see how green Wake County still is!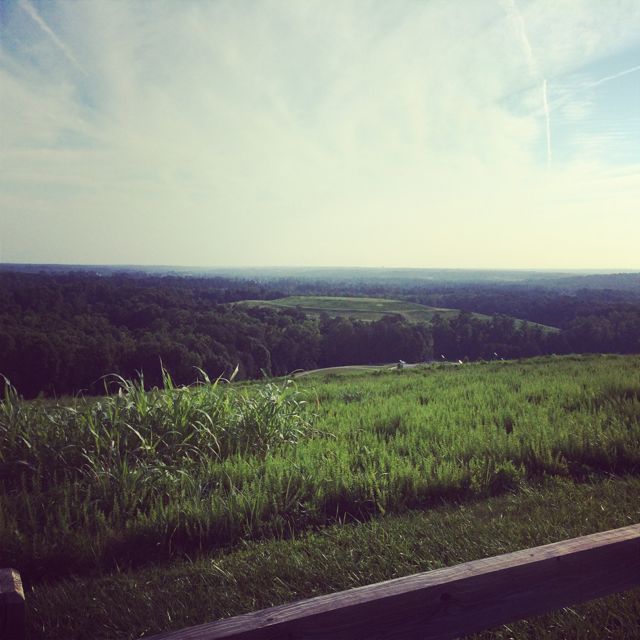 Other than great views from the top, there are several picnic tables, benches, and a bike rack. Even though my downtown Raleigh pictures didn't turn out as well as I would've liked, the whole experience certainly fueled my desire to practice and learn more about photography.
More Resources:
Thumbs up: beautiful views, quiet mornings Thumbs down: lack of signage directing you to the trail inside the park