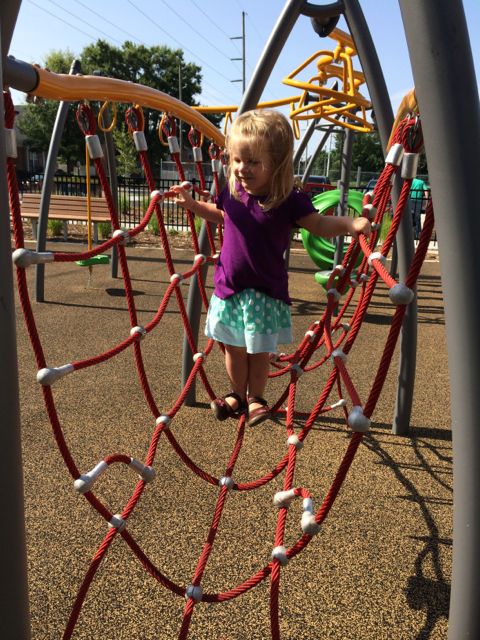 Recently we met up with friends to explore the newly renovated Halifax Park and Community Center.  If anyone remembers the old park, the community center was well beyond its years and the playground was small, sandy and a little sad.  The updated park is full of fun for all kids and feels safer from the nearby road because of the expanded fencing.
Halifax Park & Community Center is located at 1015 Halifax St, just north of Seaboard Station.  It has a small parking lot with additional street parking.  The playground area is 3/4 fenced in with easy access to the adjacent community center; and the community center is top notch!  It has a fitness gym you can join for a small monthly fee, classrooms, a large gym, and very nice restrooms, which are crucial for any parent with small kids.  A trip to the bathroom was a huge highlight for this preschool-age group!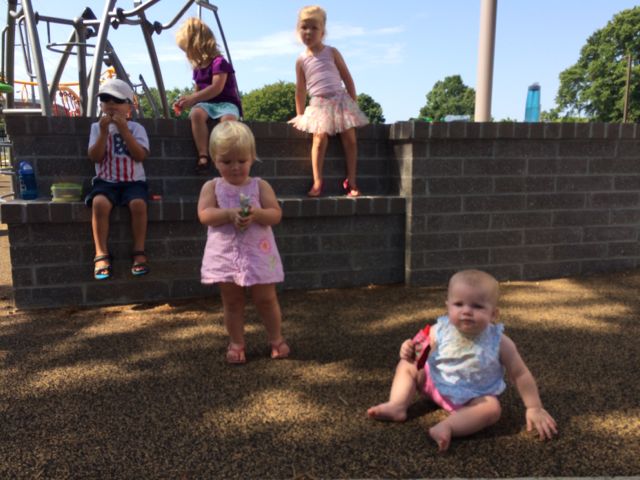 The playground area has two playgrounds – one for ages 2-5 and one for ages 5-12 with a large oak tree and mulched area in between that provided great morning shade for the smaller-age playground.  The smaller-age playground has a rubber surface with two tot swings, ladders, climbing structures, one slide, and some fine motor twisty toys and noise makers.  The age 5-12 playground also has a rubber surface with several climbing structures, rope ladders, monkey bars, a slide without side rails, and two regular swings.  A big hit for the kids was also the stationary board with pretend car gauges and noises.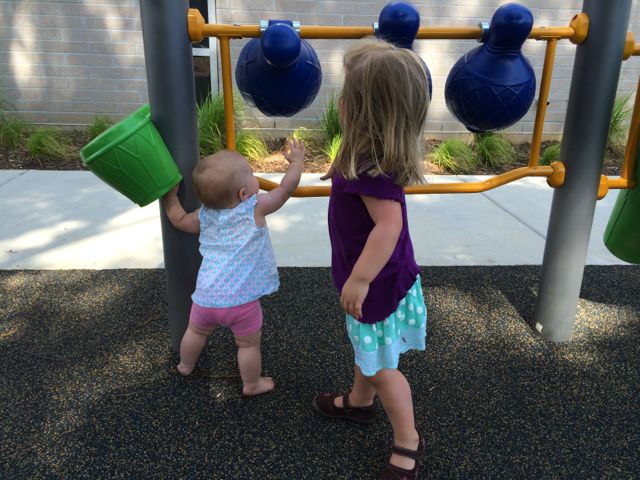 In addition to the community center and playground, this park also has outdoor full court basketball with nearby benches, a large fenced-in open field for soccer and baseball (and a poor attempt at kite flying), and great views of the freight trains coming and going.  Combine this park visit with a trip to Tyler's Taproom or Bad Daddy's in Seaboard Station and you've got a pretty fantastic outing!
More Resources: original Halifax Park blog post
Thumbs up: access to nearby restrooms, large shady oak tree, unique climbing features, landscaping
Thumbs down: small parking lot, no picnic tables