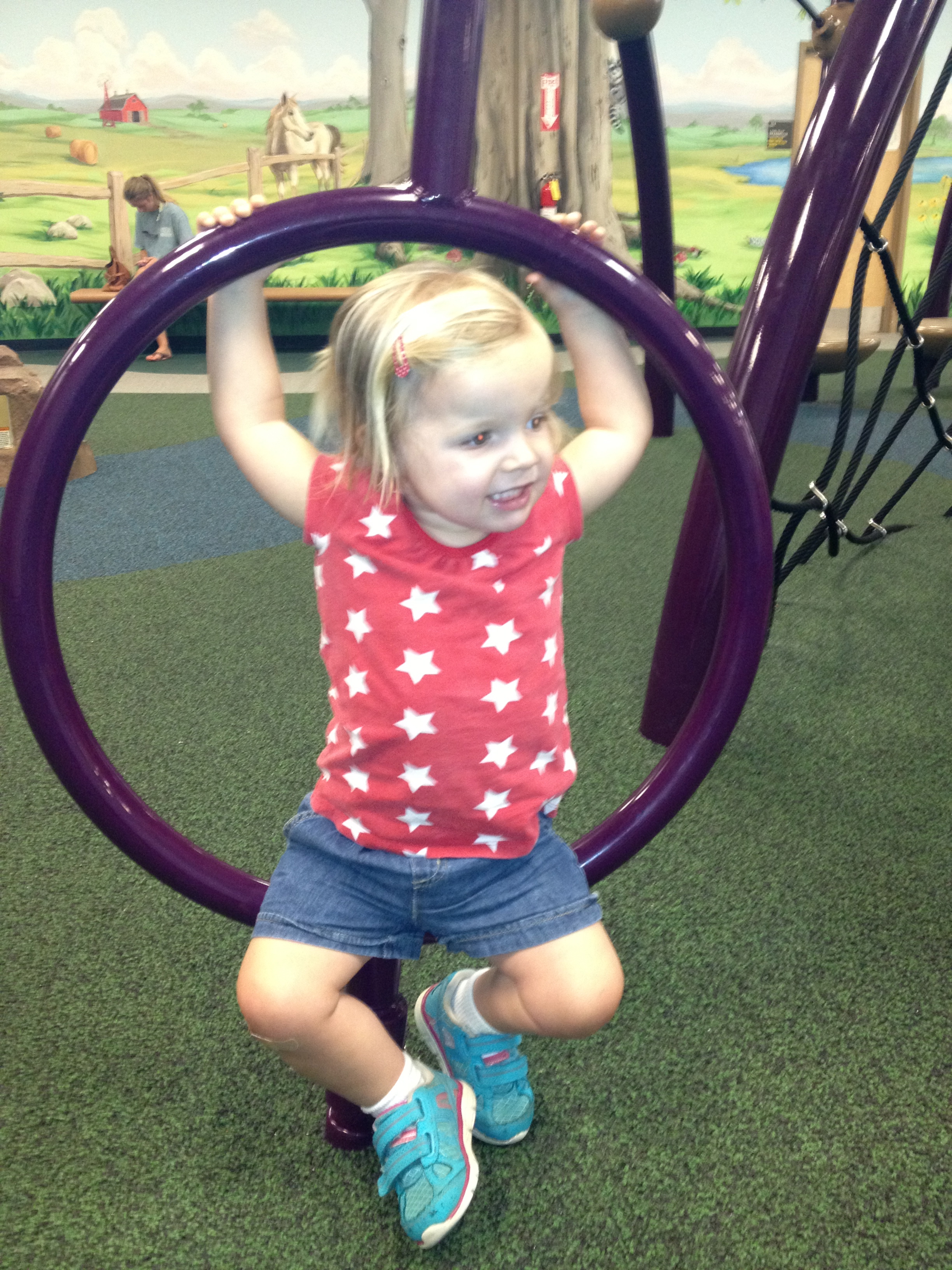 The weather this summer was extremely kind to my previously pregnant self.  There were few, if any, days where the weather was so ungodly hot you couldn't go outside.  On those ungodly hot days we ate an early lunch followed by some type of run-your-ass-til-you're-tired activity…all indoors.  This is when I discovered the super cute local coffee shop, Sola, in the Greystone Shopping Center in North Raleigh.  Actually, I didn't discover Sola, but TriangleExplorer writes about it frequently so we finally checked it out.
True to the reviews, the folks there are super nice and accommodating of small children and they make some delicious sandwiches and mini donuts!  Let me repeat – they make mini donuts and they are freaking amazing!  They are also super fancy with their coffee making techniques, so if you're looking for a french press coffee these are your people.
After a lunch at Sola we had some extra time to kill before nap, so we ventured over to Greystone Recreation Center, which is located in the same shopping center as Sola.  The last time we visited Greystone, Ashley was still crawling and it wasn't a practical place to take her.  Now that she's a rough and tumble 2 1/2 yr old she can pretty much do everything in the play area.  We arrived at just the right time too – summer camp was finishing up for the day so the play area was pretty quiet.  The playground is a perfect spot for kids who love to climb, jump and swing from ropes.  Ashley is still learning how to climb the rope ladders so this was a good place to try because the surface is spongy and I can be right there to assist.  She wasn't a fan of the spinning play equipment yet, but also liked the 2ft tall rock you can jump off from.
It's been interesting to see how my perspective of playgrounds has changed over time while Ashley has become more capable of doing difficult activities.  I wouldn't dream of bringing a crawling child here again because of the smallness of the play area and all the big kids like Ashley running around, but I'm excited to see how much fun she'll have here over the years to come.  If visiting Greystone, be sure to check the playground hours before going as they seem to change quite a bit over the year.
Visit my original post on Greystone Rec Center for additional photos.
Thumbs up: great indoor activity for hot or rainy days, various organized programs held through City of Raleigh
Thumbs down: smallness of area, tendency for playground to be crowded