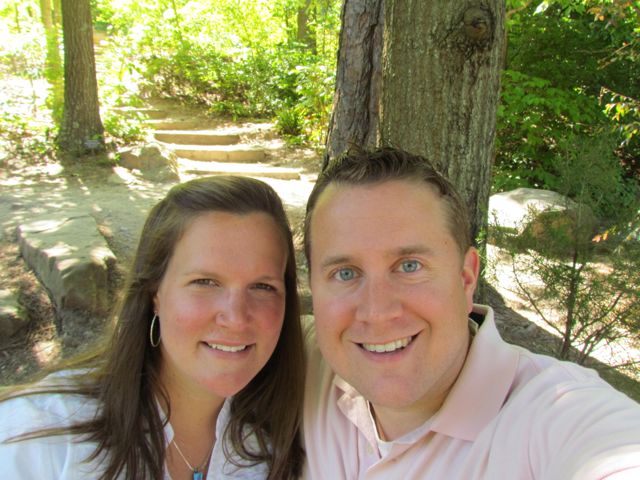 About 6 weeks before Claire was born, we had the ultimate luxury of dropping Ashley off with good friends for a day and overnight visit!  Ashley is about the same age and besties with their little girl so we knew she'd have lots of fun (she's still talking about seeing Elmo on stage)!
Not having a toddler overnight made our minds crazy with ideas…Projects around the house? Nah, need to chill out! Beach trip?  Nah, I may never come back. Vegas? Nah, too crazy!  So, in the end we decided to enjoy what we have here and stay in the area.  Then came the outpouring of ideas on our shared Google doc.  You mean to tell me we could fill our day with 24 hours of uninterrupted together time that didn't involve having to go home in the middle of the day for naptime or needing to be home by 7:30pm and then under house arrest until 8am the next morning?  Get out!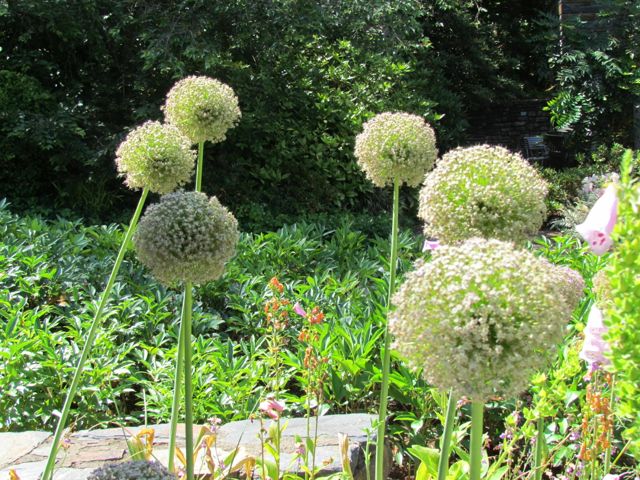 After lots of options we decided to spend our morning in Durham and our afternoon/evening in Raleigh exploring places and doing things we had never done before.  After dropping Ash off with friends we headed out to the Sarah Duke gardens because Bill had never been before.  We walked through the Asian gardens and then made our way around to the new (to me) rose garden.  The morning was beautiful and within 45 minutes we were done…no one had asked for a snack or to be held or to be put down or for a toy, etc, etc, etc.  To kill some more time at the gardens we decided to stray from our original plans and try the ultra nerdy pastime of geocaching.  Bill scouted the Geocaching website and found several in the immediate area of the gardens. Geocaching is like being on a treasure hunt except you use GPS coordinates and helpful online hints to locate the "treasure" that you don't actually get to keep.  Growing up, my aunt and Mimi frequently sent us on treasure hunts around their houses, so it brought back some fun memories for me.  Being geocaching virgins we decided on one with an easy skill level that had been previously discovered the day before.  After spending way toooo much time looking for this geocache we finally found it hidden under a rock on the northern side of the gardens.  It was a small plastic container with little trinkets (stamps, toys, journal).  We signed our names and dated the log and made mental notes to try this again with Ashley.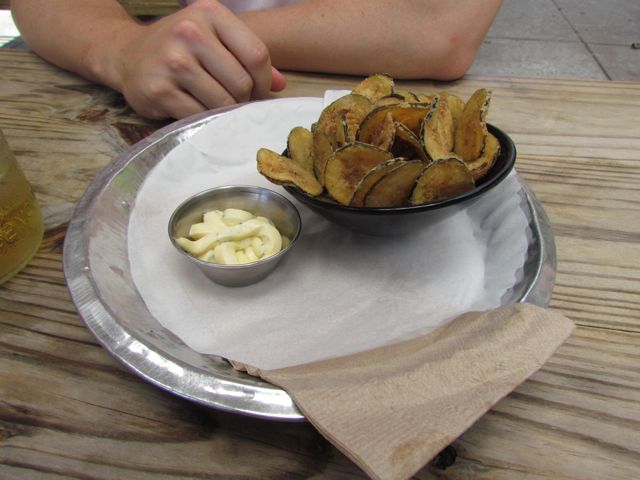 After the gardens, we headed to Bull City Burger and Brewery in Durham.  For Raleigh folks, think Chuck's except with a larger menu and hand crafted beers.  We both didn't think the burgers held up to the Chuck's standards, but agreed the food was still delish, the beers were refreshing (I just had some sips), company was excellent and the patio out back was super relaxing.  Pickle chips and fries are must-have complements to their gut-busting burgers!
After our mega lunch we headed home for some quiet time at our neighborhood pool…in the pool chairs beside the big pool.  We didn't even glance over at the baby pool to see if our sucker friends were there with their kids.  We just sat and it was marvelous!
Post-pool we went to Glenwood Grill for dinner.  The food was delicious but based on recommendations we thought the restaurant's atmosphere would been more upscale.  Some patrons were dressed up, but for the most part it was a random collection of people in jeans and flip flops or jumpsuits (not kidding) and then families with toddlers.  We had their pork belly appetizer and scallops and fish dinners, which was all delish!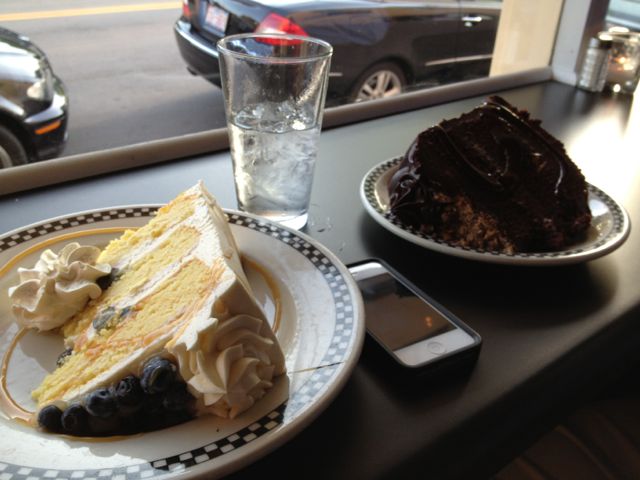 After Glenwood Grill we headed south about a mile to Hayes Barton Cafe for dessert.  Bill had a piece of dark chocolate cake and I had the lemon blueberry cake.  These pieces of cake were about $9 each and very dense, but so amazing!  We took to-go boxes home and slowly devoured them for days.
At this point it was about 7:30pm and we couldn't possibly call it a night.  With amazing weather, we decided this night needed a finale of something outdoors.  After some extensive googling we decided on an outdoor movie at the NC Museum of Art.  After a quick outfit change at home, we grabbed our lawn chairs and blankets and arrived just in time to see "The Best Exotic Marigold Hotel."  The movie is a must-see with a great cast of British actors (think Downton Abbey explores India). It was a jam-packed night for outdoor movie watching so we ended up sitting on the hill just past the entrance and couldn't have gotten a better view.
The entire day and night were absolutely wonderful and a great time for reflection on our marriage and growing family.  We felt more united than ever and were so happy to see Ashley the next morning and so anxious to meet little soon-to-be Claire.
Thumbs up: Sarah Duke gardens, Bull City Burgers & Brewery, Hayes Barton Cafe, Glenwood Grill, NC Museum of Art's outdoor movies
Thumbs down: Almost not being allowed to bring my own non-factory sealed water into the NCMA