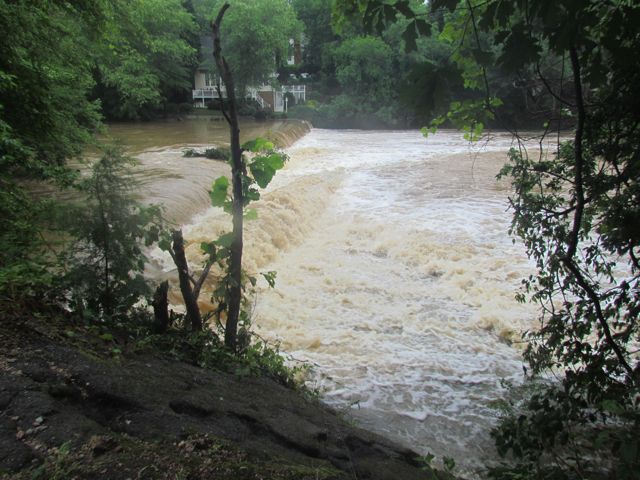 On Friday, June 7, 2013, Tropical Storm Andrea dumped over 5 inches of rain within 24 hours to the Triangle area (according to measurements at RDU airport).  Creeks and rivers rose across the Raleigh area so we decided to explore some of the greenways and parks on Saturday morning in hopes of getting some interesting photos.  Here are some photos along Crabtree Creek Trail at Lassiter Mill Park and near Crabtree Mall and of the wetlands at Fred Fletcher Park.
For comparison purposes, here are some of my previous non-tropical-storm-ridden posts of these areas: Lassiter Mill Park, Crabtree Creek near Crabtree Mall, Fred Fletcher Park
Hopefully I can figure out a way to upload my video of the gushing water here shortly.