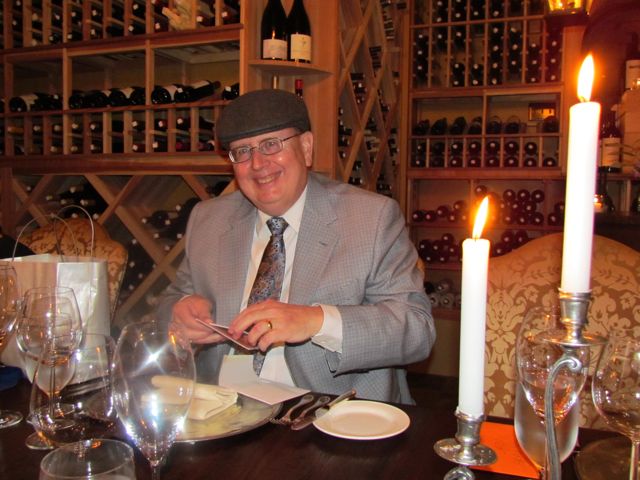 Last weekend, we headed to Keswick, VA for a three-day celebration of my father-in-law's 60th birthday.  The Montgomery family converged on the area, coming in from MD, NC, and MN for the festivities.  Even my mom, sister, brother and their spouses came in from the Ruther Glen area on Saturday and Sunday to celebrate as well.  Being a Hokie, it's hard to admit that Keswick and Charlottesville are gorgeous places to visit, but they truly are and I can't wait to come back again in July for Janet & Adam's wedding at Veritas!
While in Keswick we took a day trip to Monticello with grandparents and great-grandparents.  I hadn't been to Monticello since probably 5th grade so it was nice to visit again after so many years.  We checked out the main house, stables, and Jefferson family gravesite.  With a 13-month old our time was limited, but that also meant we have more left to explore the next time we visit.  I also found some time on Friday for a little pool and wine time, which was fabulous!
On Friday night, we had a delicious 8+ course meal and wine pairing in the private wine cellar at Keswick.  We ate delicious courses of tuna, ribeye, cheese, sorbet, mushrooms, etc all paired perfectly with champagnes, pinots, zins, cabs, etc.  Everyone at dinner also got to learn about my new fav wine, Orin Swift's The Prisoner!
On Saturday afternoon, after a fun morning photo shoot with my Kristen Garten Photography (check out Kristen's work), I headed to three different wineries with my sister and sis-in-law.  We visited First Colony, Trump Winery, and Carter's Mountain Orchard & Winery.  All three were very unique, but I think the red wine sangria slushie at Carter's was our unanimous favorite.  July at Veritas can't come soon enough!
On Sunday morning, we explored the walking trails and gardens of Keswick followed by some romping time at the nearby playground. And, yes, even little Ripken got to come and enjoy some pampering at Keswick!
The entire weekend was such fun…seeing family from all over and having them get precious time with Ashley was a great joy!
Thumbs up: reservation system/flow at Monticello, food and wine at Keswick, pool time, walking trails, playground, pet-friendly hotel, nearby wineries
Thumbs down: nothing to report